Welcome to Water Saving Week
According to the UN "water is the primary medium through which we will feel the effects of climate change." This is why during this year's water saving week we are talking about the various ways in which water will impact our future. From the connection between water usage and energy bills, to food and health we are highlighting the link between water and multiple areas of our daily lives to show just how important saving water is. Take action today to work towards a safe future for yourself and the planet.
The good news is that taking positive action now can help us make sure that there's enough water to go around, for our communities and for the environment. And because our water use isn't just confined to our four walls, this year we are also talking about water consumption outside of the home. We want to help businesses and communities to reduce their water consumption and protect our environment. Most of all, we want to help people realise how important water is, and how easy it is to make small changes that make a big difference.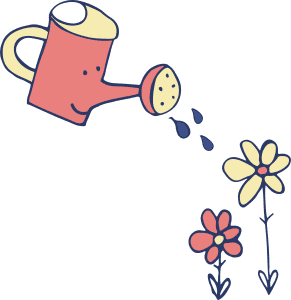 Monday - Water and Energy
Tuesday - Water and Social Justice
Wednesday - Water and Food Security
Thursday - Water and Health
Friday - Water and the Natural Environment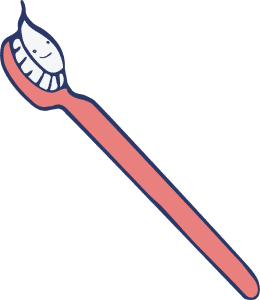 Search #WaterSavingWeek on social media, explore the website to check out the daily themes, try out some of our water saving hints and tips, and get involved!
monday - Water and Energy
tuesday - Water and Social Justice
Although the price cap for gas and electricity has risen by 54% since April 1st, 2022, average weekly wages rose by 3.75%. This means that the energy price rises could wipe out pay rises. Making small adjustments to how we use water can help reduce our water bills and keep more money in our pockets.
According to National Energy Action, many households struggling to pay their energy bills will make a choice between heating their homes and eating and many will turn off their heating leaving them at acute risk of serious ill-health. Making simple changes to how you use water can help reduce your water bills if you are on a water meter, preventing you from making difficult and unhealthy life choices. Saving hot water, for example by knocking a minute off your shower or 5cm off your bath, means your energy bills will also come down.
Waterwise believes that being billed based on metered usage is the fairest way to pay for water, both residential and non-household. And our recent research has shown that 37% of residents with smart water meters reported that it helped them to reduce their water consumption.
Water has a crucial part to play in social justice – we need to make sure that the water we have is shared fairly across people, the economy and the environment. And we need to make sure that the water efficiency solutions we push forward in the water sector work for everyone, whatever their race, gender, religion, disability, sexuality and income – not just for some people.
If you are or realise that you will be struggling to pay your water bill, contact your water company for support. You can find out who your water company is here.
If you have mental health problems – or care for someone who does, you may find useful tips and steps to cut your debt on the free Mental Health and Debt Guide on the MoneySavingExpert website.
Wednesday - Water and Food Security
There can be no food without water.
For example, 250 litres of water get used to produce a glass of 250ml of milk. Your milk may be best used by the date on the label, but this does not necessarily mean it is no longer suitable for consumption beyond the date and should be disposed of. In fact, so long as it is of good quality and well kept, milk would still have a good few days life after the 'use by' date. Wasted milk means wasted farmers' effort, unnecessary carbon emission accrued in the production and transportation to your hands, and wasted water.
Tea is the most popular drink consumed in the UK, with over 100,000,000 cups being drunk daily. Imagine how much food product and water could be saved if we made sure not to waste any of it.
The UK's water footprint due to agriculture is 74.8 Gm3/yr, equivalent to 36 times the annual flow of the River Thames. Reducing our water use and making sustainable food choices helps us increase food security and contributes to keeping food prices down.
Thursday - Water and Health
Friday - Water and the Natural Environment
While most people know that energy use affects the environment, most are unaware of how their personal use of water constitutes energy use and impacts the environment. In fact, heating water for use in our homes makes up about 4% the total carbon dioxide emissions.
There is lesser rainfall to meet water demand in areas with ever-growing populations. As a result, 15 out of the 23 water companies operating in England are under 'serious' water stress.
Climate change means that our weather is less predictable and there is a higher possibility of dry spells, which impact on our water supplies and influence our water use. As over one-third of water supply in England and Wales come from groundwater, increased demand alongside reduced rainfall means increased pressure on water resources with reduced groundwater quality and renewal.
To many other inhabitants of the UK, not having enough water is already the reality. And to a water vole, salmon or otter, a free flowing river can mean the difference between life or death. More than one in five water bodies in England are suffering or at risk from too much water being taken from them to supply households and businesses, and more than half of the species that depend on UK rivers, lakes and wetlands are in decline, with 13% of our freshwater and wetlands species threatened with extinction.
Change your water habits today to protect the environment and create a safe future for your community.
why is it so important to save water?