Supporters and Affiliates
Ian McAulay, Chief Executive, Southern Water
Why be a Waterwise Supporter or Affiliate?
Being a Waterwise Supporter or a Waterwise Affiliate means you are strengthening water efficiency in the UK. Your support contributes to Waterwise core funding, enabling us to be the principal independent voice and thought leader for water efficiency in the UK. Our research, policy, strategy and campaigns work, staff expertise, networks, support of water-efficient products and services and events add value to our Supporters' own water efficiency programmes and release greater ambition. Waterwise Supporters and Affiliates also receive a range of tailored benefits.
Waterwise is a not-for-profit organisation – our central aim is that water is used wisely every day, everywhere in the UK. So all Supporter and Affiliate funds are invested directly in driving greater water efficiency in the UK.
We're very grateful to our Supporters and Affiliates for enabling us to continue to be the leading independent voice on water efficiency in the UK, driving the change necessary for people, the environment and the economy.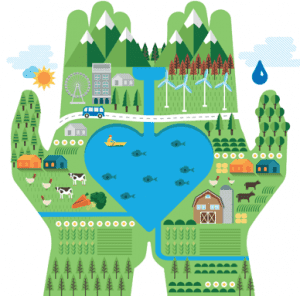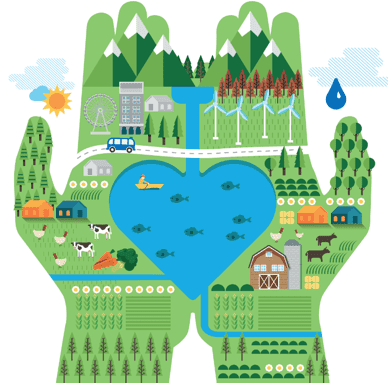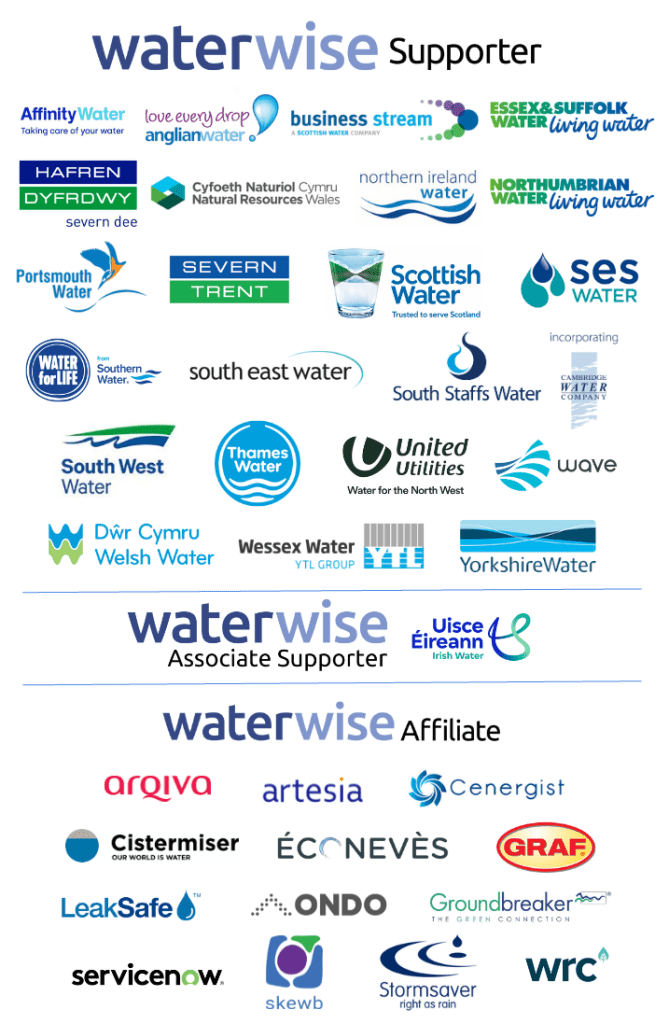 Affinity Water are the largest water-only supplier in the UK and they are committed to delivering a high quality water service to all their customers.
Affinity Water provide on average 950 million litres of water each day to a population of more than 3.6 million people in parts of Bedfordshire, Berkshire, Buckinghamshire, Essex, Hertfordshire, Surrey, the London Boroughs of Harrow and Hillingdon and parts of the London Boroughs of Barnet, Brent, Ealing and Enfield. They also supply water to the Tendring peninsula in Essex and the Folkestone and Dover areas of Kent.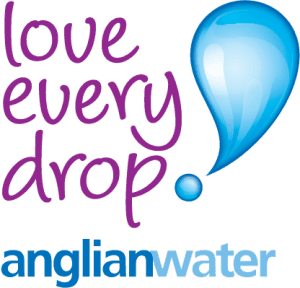 Anglian Water serves the largest, driest water company region in England and Wales, receiving only two-thirds of UK average annual rainfall and has one of the fastest rates of new housing growth. In 2019 they became the largest public interest company in the UK by changing our Articles of Association to formally enshrine the public interest within the constitutional make up of the business.

Business Stream is one of the largest water retailers in the UK and a trusted supplier to over 340,000 forward-thinking businesses. The retailer has to date helped its business and public sector customers save more than £242 million and conserve over 43 billion litres of water. As passionate advocates of water efficiency, Business Stream was the first water retailer to become a partner of Waterwise and was recently awarded the Waterwise Water Efficiency Checkmark.
Essex & Suffolk Water (ESW) provides water services to 794,000 properties in the south east of England. Our Essex area has a population of 1.5 million and is part rural, part urban. We serve a population of 0.3 million in our Suffolk area, which is mainly rural.
Under the banner of 'Every Drop Counts', our award-winning water efficiency programmes take an innovative, community-focused and leading approach to helping our customers save water.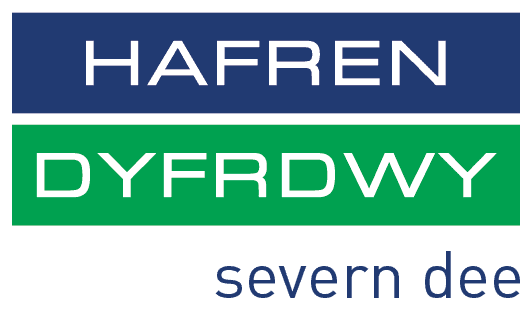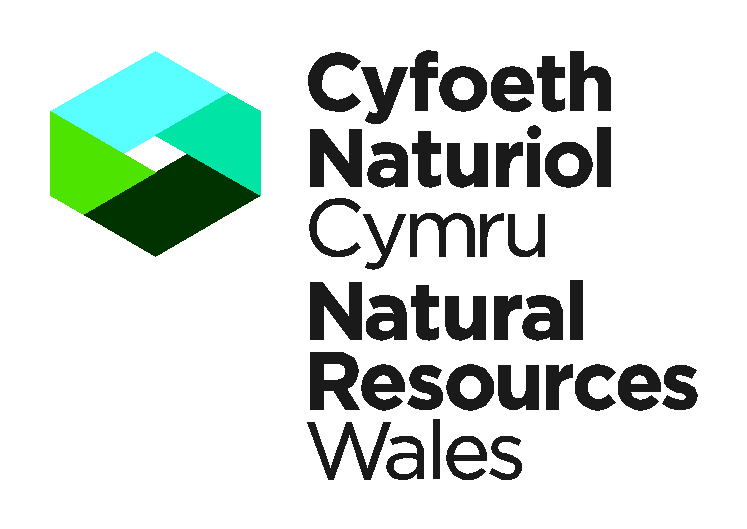 Natural Resources Wales is the regulatory body responsible for managing water resources in Wales. We balance the water needs of the environment and society and encourage water efficiency to support the economy, safe-guarding wellbeing now and for the future.
We face challenges from climate change and an increasing population which will impact on our water resources and the ways we will have to manage them. We will achieve this by continuing to regulate the abstraction of water, monitor the environment and by working closely with Waterwise, the water industry and other abstractors to manage resources efficiently.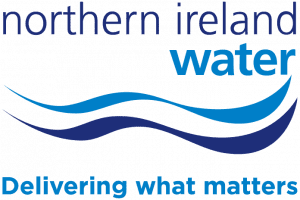 Northern Ireland Water is a Government Owned Company (GoCo), set up in April 2007 to provide the water and sewerage services in Northern Ireland. That means we supply 575 million litres of clean water a day for almost 1.8 million people as well as treating 340 million litres of wastewater a day.



Northumbrian Water Limited (NWL) provides water and wastewater services to 1.3 million properties, and 2.7 million people in the north east of England. Our major population centres are Tyneside, Wearside and Teesside, and we also serve large rural areas in Northumberland and County Durham. We provide wastewater services only in Hartlepool.
Under the banner of 'Every Drop Counts', our award-winning water efficiency programmes take an innovative, community-focused and leading approach to helping our customers save water.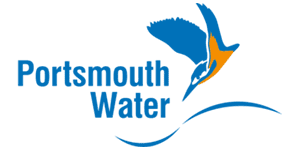 Portsmouth Water is one of the oldest water companies in the country, having been incorporated in 1857. We serve 316,000 homes and businesses in an area covering 868 square kilometres (335 square miles) from the River Meon in Hampshire to the River Arun in West Sussex. The water we supply is derived from the chalk of the South Downs and is abstracted from wells, boreholes, springs and the River Itchen. Our springs at Havant and Bedhampton are thought to be the largest group of springs used for public supplies in Europe.
As part of our plans to ensure we protect both the environment our customers live in and also the supply of water they drink, we are seeking to help everyone to use water wisely – through school programmes, local engagement events and, of course, working with organisations such as Waterwise to promote our message.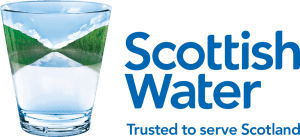 Scottish Water is a publicly owned water company which provides water and waste water services to 2.46 million household customers and wholesale Licensed Providers across Scotland.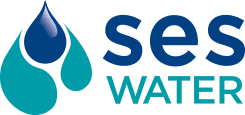 We have ambitious plans to manage demand over the next five years, including reducing household consumption by 7% under our Every Drop Counts programme. This involves a wide range of approaches – from educating schoolchildren to home water efficiency check visits, supported by working in collaboration with local authorities, community & environmental groups and Regulators.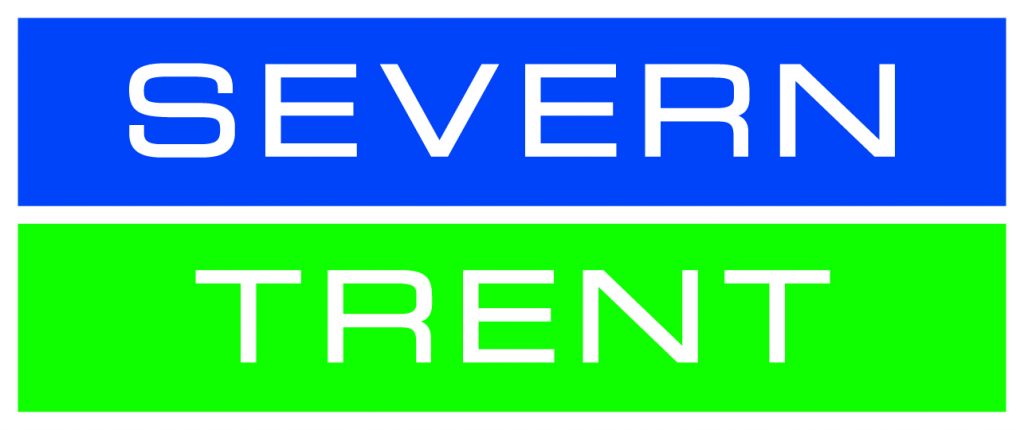 Helping customers understand their water use and how they can use water more wisely in their homes is a key objective for us at Severn Trent. This is to ensure we can meet future customer demand whilst protecting the natural environment. Our relationship with Waterwise provides a platform to promote water efficiency activities already in place, share best practice and encourage more of our customers to be water efficient.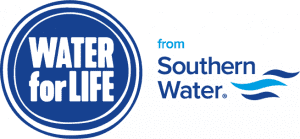 Southern Water supplies drinking water to more than two million customers, and treats and recycles wastewater for more than four million customers across Kent, Sussex, Hampshire and the Isle of Wight. Its vision is to create a resilient water future for customers in the South East.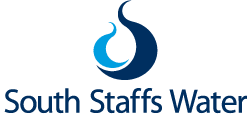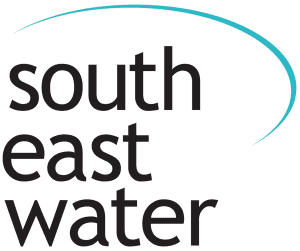 South East Water supplies top quality drinking water to 2.2 million people in the south east of England. Through a network of 14,780 kms of pipe, they deliver around 520 million litres of water every day. Relying on a secure supply of our natural resource – water, the company takes their role as guardians of the environment seriously.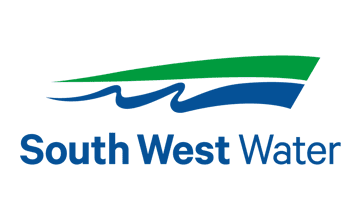 Come rain or shine, saving water makes sense. By being water smart you can save money off your water bill and help protect the environment. The average person in our region uses 143 litres of water in a day, by the end of 2025 we want to get that down to 128 litres. Small changes in water use, avoiding waste, can make a big difference when multiplied by the 1.7 million people we serve.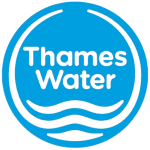 Thames Water has 15 million customers, and is delivering the UK's largest water efficiency programme. In parallel with a smart meter rollout, Thames Water's annual water efficiency initiatives include; 70,000 Smarter Home Visits, nearly 4,000 Smarter Business Visits, 6,000 in-home retrofits with Housing Association partners, education programme and retrofits for schools, an online Water Energy Calculator, incentives for smart metered customers, and new 'discretionary water use' work streams with the EA and industry.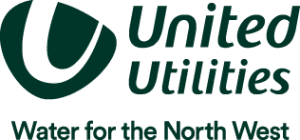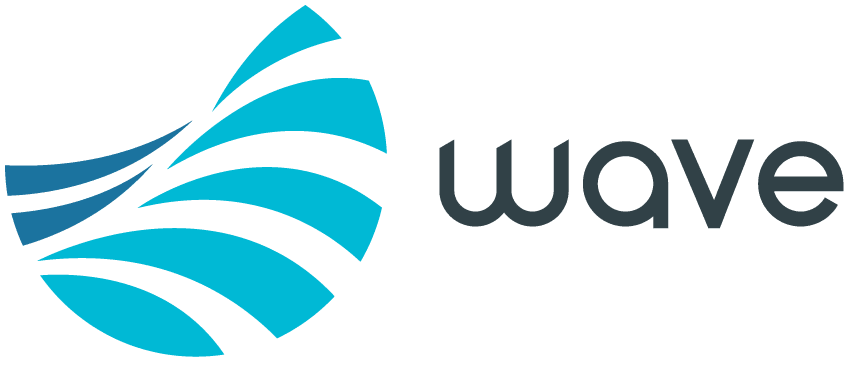 Wave is one of the UK's largest water retailers, helping businesses achieve better efficiency and sustainability. We support over 300,000 businesses, from SMEs and large industrial and commercial sites to local authorities, schools, universities and NHS Trusts. We work with our customers to drive down water and energy use, helping organisations to shrink their carbon footprint and save money on utilities. We're working with Waterwise to help promote better business water efficiency as part of our ongoing commitment to maximising natural resources.

Welsh Water are committed to promoting the efficient use of water. Our customers can visit our bespoke online webpage and take advantage of free promotional product offers and read through our helpful water saving tips. We have pledged to support local communities across the country, through our Community Resilience Projects and collaborative working to ensure all customers can access our water efficiency services. Our water efficiency programme is strengthened further by our relationship with Waterwise, who are key partners in helping spread water efficiency message and awareness throughout the UK.

Wessex Water provides water and/or sewerage services to more than 2.8 million customers across the south west of England, including Dorset, Somerset, Bristol, most of Wiltshire and parts of Gloucestershire and Hampshire. Owned since 2002 by family-run Malaysian company YTL, Wessex Water is run by local employees who are customers themselves and members of the communities they serve.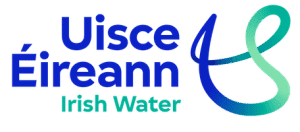 'At Uisce Éireann, sustainability is central to all of our activity. Water conservation has a key role to play in the sustainability agenda. Waterwise do excellent work in the UK and beyond, especially in their engagement with governments, industry, business and domestic customers and through their push for innovation and ambition on water efficiency. For that reason we are delighted to be a Waterwise Associate Supporter' – Sean Laffey, Director, Asset Management and Sustainability, Uisce Éireann.
Arqiva is at the heart of the broadcast and utilities sectors in the UK and beyond, providing critical communications infrastructure and media services.
We are the only supplier of national terrestrial television and radio broadcasting services in the UK, consistently delivering digital TV, analogue and digital radio to people in all four corners of the country. We distribute over 1,000 channels internationally using our fibre and satellite infrastructure. Our advanced, secure and dedicated networks are also supporting the management of critical data for a range of smart metering networks in the energy and water sectors.
Our teams are behind the scenes, delivering millions of vital connections every day for our customers – major UK and international broadcasters, independent radio groups as well as major utility companies and networks. They include leading brands such as the BBC, ITV, Sky, Global, Bauer, Thames Water and Anglian Water.
For more information, news and insights from Arqiva, please visit the website below.

Artesia is a dynamic and forward thinking consultancy based round data science, serving the water sector since 2008. We work with our client's to solve their challenging water management problems by combining our extensive water industry knowledge with data science. We provide leading edge solutions for leakage management, water resources planning, water conservation, demand forecasting, network and asset management.

Cenergist is a leading water efficiency specialist working with UK Water Companies in the domestic and commercial sectors. As well as delivering large-scale programmes, the company is also the UK distributor for the Control Flow HL2024 family of products. These reduce water wastage caused by flow fluctuations and have been found to reduce household consumption by up to 24% per annum.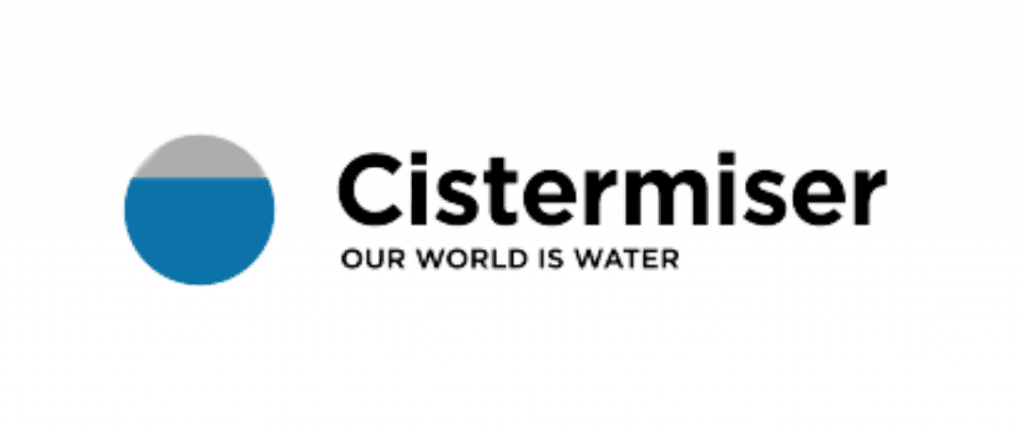 Cistermiser designs, manufactures and distributes a comprehensive range of intelligent, sustainable water management and energy savings solutions, aimed largely at commercial washrooms including WC controls, urinal controls, taps and shower panels.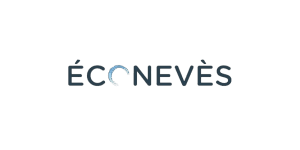 Éconevès's Waterflush is an ecological, economical and eco-responsible universal toilet tank, which saves water and requires no maintenance.
Its innovative mechanism does not involve any flushing mechanism involving a seal, this leads to no leaks no risk of scaling and no maintenance. The solution is economical as it enables important water savings – water bills are halved on average compared to conventional systems.
Since the creation of ECONEVES, more than 12,000 tanks have been sold to professionals
and individuals in France. The company plans to accelerate its growth, in France and abroad, given the growing awareness of the general public and decision-makers of the urgent need to save water.
Committed from the outset to an eco-responsible approach, it plans to market the Waterflush
support frame in early 2024, and is also working on new innovative projects: manufacturing of
tanks using recycled ABS (plastic material), supplying tanks with rainwater or treated
wastewater.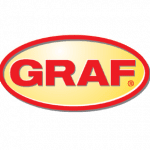 Graf UK Ltd is one of the UK's fastest growing suppliers of sustainable water management systems. Graf UK specialise in the design, supply, installation, commissioning and maintenance of rainwater harvesting systems, sewage treatment plants and stormwater attenuation and soakaway tanks. Graf UK operate all over the UK, with our Head Office in Banbury, Oxfordshire and a branch in Glasgow, Scotland.
Our current range of products not only provide the perfect platform for smarter water metering, but also facilitate the designing out potential leak paths on water services, an efficient method of replacing lead water pipes and now, by far the most efficient method of reducing per capita consumption cost effectively without the need to enter a property. Ondo Plc are driving down plumbing losses with the LeakBot household leak reduction system. LeakBot is a self-install sensor that can detect plumbing losses anywhere on a mains water system, and connects homeowners to plumbers via an app to find and fix the problem. In 2022 Portsmouth Water reduced plumbing losses by 60% in a 6 month period saving 20 L/day per home using LeakBot. Ondo are now driving collaboration between the Water and Insurance industries to share the costs and offer a scalable breakthrough solution in UK household water efficiency.
Ondo are listed on the London Stock Exchange (LSE:ONDO) and have been awared the Green Economy Mark for LeakBot contribution to water efficiency.

Leaksafe are a leading UK leak detection and leak mitigation company. We work with insurers,
property investors and developers, property managers, construction companies and private
individuals to identify leaks as they happen and so minimise the damage and wasted water
associated with water leaks and bursts. Leaksafe operate throughout the UK offering a turnkey
service from survey to installation and support.

ServiceNow (NYSE: NOW) makes the world work better for everyone. Our cloudbased platform and
solutions help digitize and unify organizations so that they can find smarter, faster, better ways to make work flow. So employees and customers can be more connected, more innovative, and more agile. And we can all create the future we imagine. The world works with ServiceNow™.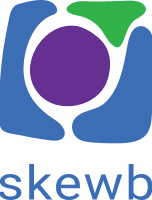 A leading influencer and trusted advisor in the utilities industry, Skewb provide simple, effective solutions to complex problems; addressing challenges for instance evolving regulations and climate change, which enables customers to improve efficiency, customer experience and organisation design.
Implementing innovative digital solutions and products, Skewb offer a more interactive experience for users, providing higher levels of service to customers encouraging proactive outcomes.
Collaboration with customers and industry partners is fundamental to solutions benefiting customers, the consumer and the environment. Stormsaver are the UK's leading Water Reuse Specialist, with over two decades of expertise in rainwater harvesting, greywater recycling and Active Attenuation. We provide maintenance services across the UK to thousands of customers for all water reuse products.
Our mission is to provide clean, safe, sustainable water for all and we are passionate about every last drop. Our continued innovation in the water reuse sector makes us well placed to support the Waterwise agenda and to continue to campaign for water reuse to be given the priority that it deserves in our fight against the global water crisis.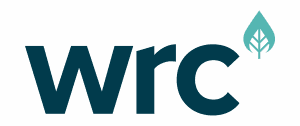 Water Research Centre Ltd. (WRc), part of the RSK Group, is an Independent Centre of
Excellence for Innovation and Growth operating across multiple sectors including Water,
Environment, Gas and Resource Management.
Building on an international legacy
stretching back almost a century, we bring a shared purpose of discovering and
delivering new and exciting sustainable solutions that enable our clients to meet the
challenges of the future. Our clients include regulators, water and gas utility companies,
governmental organisations, NGOs, trade organisations, industrial manufacturers and
waste management companies.