Waterwise works with governments, regulators, water companies and wider stakeholders across the UK to promote policies that support greater water efficiency.

Here we highlight some of our recent policy work:
The Leisure Operator Water Charter
Waterwise are proud to support and endorse the Leisure Operator Water Charter.
The charter is a commitment or pledge that Leisure facilities (such as golf courses, football pitches or race courses) can sign up to to demonstrate their commitment to becoming a water efficient organisation.
The charter outlines the following commitments:
1. Providing information and education to our members highlighting the urgent need to move towards sustainable water sources for irrigation to safeguard the future of our industry.
2. Reviewing and maintaining water infrastructure across our facility to improve efficiency and reduce leaks and losses.
3. Work with the water companies, regional water resource groups, Environment Agency, and others to participate in a national communications network, where possible we will reduce our mains irrigation during periods of high-water demand to protect public supplies for drinking, cooking and washing.
4. Review existing and create new case studies, highlighting successful water resilience projects to help us and others to reduce water consumption, and collaborate closely on projects within our industry to assist project uptake, reduce implementation time, and publicise the reasons for the project's completion.
5. Highlight the positive impacts of the projects undertaken on water resilience, flood relief, and the benefits to the wider community of soft landscaping reducing run off and enhancing the natural environment and improving the sustainability of our facility.
6. Develop, or be developing, a water resilience plan by 1st January 2022, or update our existing plan, to protect our future operations.
7. Publish this Water Charter and our water resilience plan on our website to create greater awareness of our activity and inspire others.
For full details on the charter or to sign up your leisure organisation, please look here: https://forms.office.com/r/hurxRXEUJ6
Senior Demand Water Reduction Group
For updates on the Senior Water Demand Reduction Group see this page.
Waterwise's Water Efficiency Strategy for the UK
The UK Water Efficiency Strategy was originally developed and launched by Waterwise in June 2017, setting out a cross sector pathway to greater water efficiency and has the support of governments, regulators, water companies and wider stakeholders.
Increased water efficiency has an essential role to play in helping ensure we have enough water for people, the economy and the environment now and in the future.
The Strategy has now been published and is available here.
Senior Demand Water Reduction Group
Defra asked Nicci to take on the role as independent Chair of the newly-created Senior Water Demand Reduction Group in 2020.
The Group's Terms of Reference set out its role as providing a forum for strategic water demand discussions with a unique combination of senior water sector representatives; providing evidence-based advice to government and regulators on the right level of ambition to set on demand management; advising on a method of measuring progress; and monitoring progress against the targets at a national and regional level, making recommendations to regulators, the UK Government and industry on actions needed to correct risks, barriers or under-delivery, or accelerate progress. Membership of the Group includes government, regulators, industry and NGOs in England.
UK Government urged by watchdog to do more on water efficiency

The Public Accounts Committee (PAC) published its inquiry response in July 2020 following the hard hitting National Audit Office report into Water Supply and Demand Management. Both reports called for government action on mandatory product water efficiency labelling and tighter building regulation standards for water. Defra was tasked by the PAC with reporting back within four months setting out a timetable for when it expects to implement product labelling and any other changes, including to building regulations, designed to improve water efficiency.
Non-household water efficiency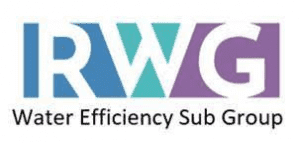 Following the request in March 2020 from regulators to both wholesalers and retailers to develop a joint action plan (see here) to deliver greater water efficiency in the business sector Waterwise has been working with the Retailer Wholesaler Group to develop an agreed set of actions. The Action Plan will be published in November 2020 and will include actions to agree the scale of ambition; to improve visibility and insights from consumption data, to improve collaboration in water resource planning and in water saving campaigns and to review the regulatory framework to ensure it is supportive.
Proposed Environment Bill targets include water demand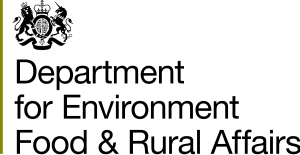 A key part of the new Environment Bill is the commitment by the government to set long-term, legally-binding environmental targets.
The government had previously committed in the 25 Year Environment Plan to publish a target to reduce domestic water use in England. Following interventions from water companies, Waterwise and eNGOs they proposed in August 2020 broadening this out so that the Environment Bill target would potentially also include non household business demand and leakage….more closely reflecting the total amount of water taken out of the environment by water companies. Work will now focus on agreeing the actual target levels with a public consultation on them in early 2022.