Save
100
1500
2021
litres in 2021
Looking for a new challenge? Take part in our 'Save 2021 litres in 2021' pledge!
This may sound like a lot, but what if we told you that you could save this much water in just ONE month? Don't worry, this doesn't mean avoiding showers or not doing your laundry!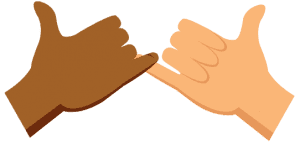 Every day of this campaign you'll receive a short email with a water challenge. These simple challenges will range from having a meat-free day to timing your shower.
The aim is to provide you with easy-to-implement tips, which will help you save lots of water, protect the environment, combat climate change and become well-informed and mindful about water. Are you ready to join us and save 2021 litres this January?
People are taking part already!

The challenge starts on January 4th 2021, but you can join at any time. After you sign up you'll receive a welcome email and then the sequence will begin on the start date. If you sign up after the start date the sequence will begin on that day. The challenge lasts 28 days.
Share your experiences throughout the campaign and let us know your thoughts. Within every email you will find a button that will allow you to post directly to Twitter. Feel free to change the text as you see fit, but remember to include the hashtags #pledge2021 and #waterwise, so that we can find and repost your content.
#ISaveWaterBecause
I want there to be enough for my kids
I want to protect wildlife
I want to create a safe future for the planet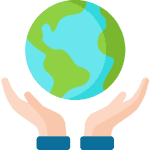 Tell us why you save water by using the hashtag #ISaveWaterBecause on Twitter. We will monitor and include your responses here.
See what other challengers who took the pledge said!
#isavewaterbecause I want there to be enough left in our rivers for the fish, water voles, otters and other creatures to thrive!
#isavewaterbecause I want to be on the right side of history. Rivers are the veins of our planet and fighting for our planet's health is the single biggest issue of our generation.
#ISaveWaterBecause to me it is such a precious resource that we completely take for granted. My great grandparents spent two years hand digging a well for water for their farm in rural Cyprus to ensure they had adequate water supplies. I want my children to know that water is a limited resource and so we should value it.
#ISaveWaterBecause without water there is no life. There is no Planet B and we need to act now in order to save this precious resource and ensure there is enough for future generations. We don't want the possibility of Day Zero here in the UK!
#isavewaterbecause I want my kids to live in a world where climate change has been addressed; where the environment is flourishing and where people and businesses have enough water to prosper.
#Isavewaterbecause we can't live without water, and I'm worried it will be the least wealthy of us who will suffer if it starts running out.