Water is vital for our health and wellbeing as well as our gardens.
We are proud sponsors of the Giving Garden by Leigh Johnstone, also known as the Beardy Gardener, at the RHS Hampton Court Palace Garden Festival 2023.
Leigh said 'I am thrilled that Waterwise is sponsoring my Giving Garden at Hampton Court this year. Gardeners play an important role in water efficiency and there is no better way of giving back to the planet than reducing our water consumption. I can't wait to show visitors tips and tricks and how this can be done and I am extremely excited about the partnership with Waterwise.'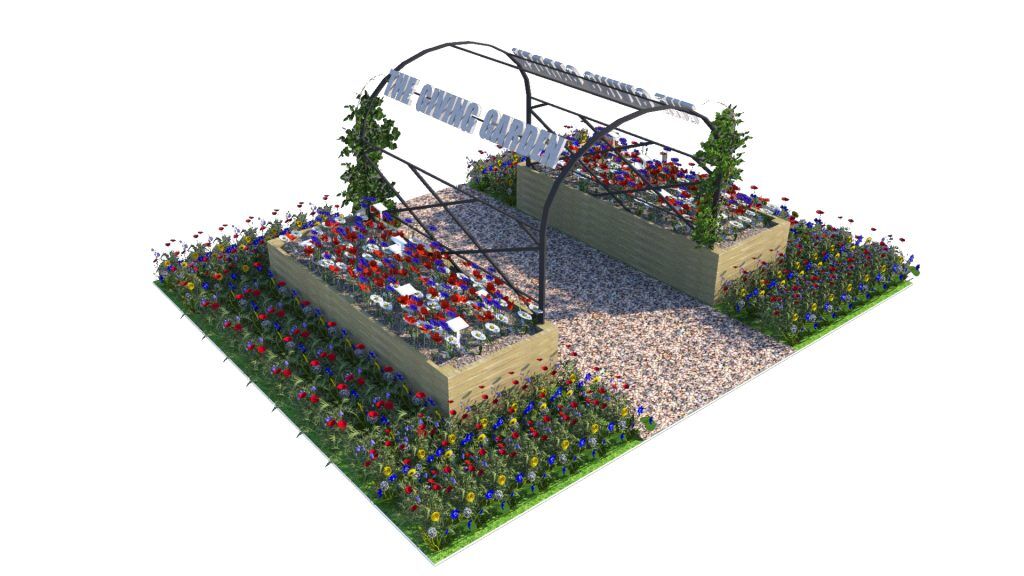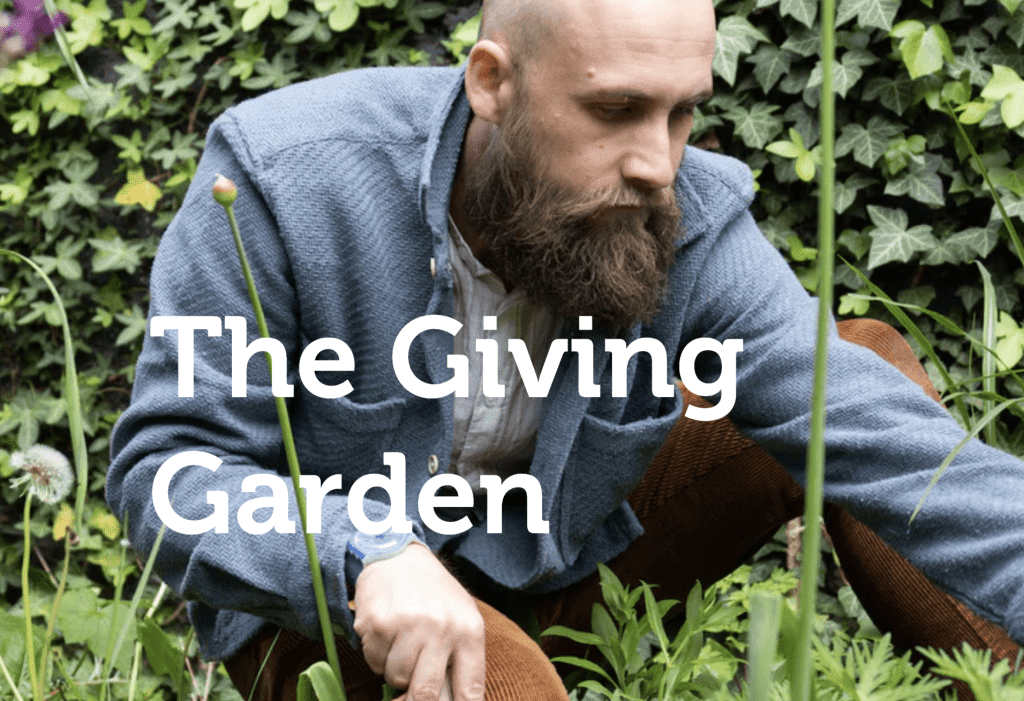 Leigh's top tips for a happy garden
Mulch mulch glorious mulch….
Use mulch and bark in your garden, it will help to reduce evaporation by up to 75%.
Water butts are brilliant for catching large amounts of rainwater each year – it's free water and plants love it!
Golden lawns texture like sun…
There is no need to water an established lawn. Grass is super resilient and will turn golden in the dry weather, when it rains again it will soon bounce back.
Follow Waterwise this summer on social media for more ideas to help you enjoy water wisely.
Also join our Dry July campaign from 17-28 July and let's give back to the environment through our Giving Gardens this year.
The Giving Garden aims to bring the benefits of gardening to those who are unable to garden for themselves. The Giving Garden was inspired by Leigh's personal experience during the pandemic and the fact that many people in the UK do not have access to gardens.
Through the Giving Garden, Leigh invites people to nominate someone who is going through a tough time with their mental health and wellbeing to receive a plant dedication. Water efficiency will also be a feature of the garden and of the advice offered through the festival.
Waterwise sees the Giving Garden as a wonderful initiative that aligns with our values, and we are thrilled to be supporting Leigh Johnstone in his efforts to make gardening accessible to all as well as highlighting top tips to help gardeners become more water efficient.
Nicci Russell, Managing Director of Waterwise said 'We're delighted to be sponsoring the Beardy Gardener's Giving Garden! We found Leigh during lockdown and his videos about gardening and mental health are a joy. We know how much gardening and nature means to people, which is why it's so important to protect the water we have, to make sure there's enough to go round. Leigh's gardening is good for mental health as well as the environment. We are running out of water in the UK, but that doesn't mean we can't garden. Mental health is also a subject close to my own heart, and I will be nominating someone to receive a plant dedication from the Giving Garden.'
The RHS Hampton Court Palace Garden Festival takes place from 5-11 July 2023. Waterwise encourages everyone to come and visit the Giving Garden and support the work of the Beardy Gardener.