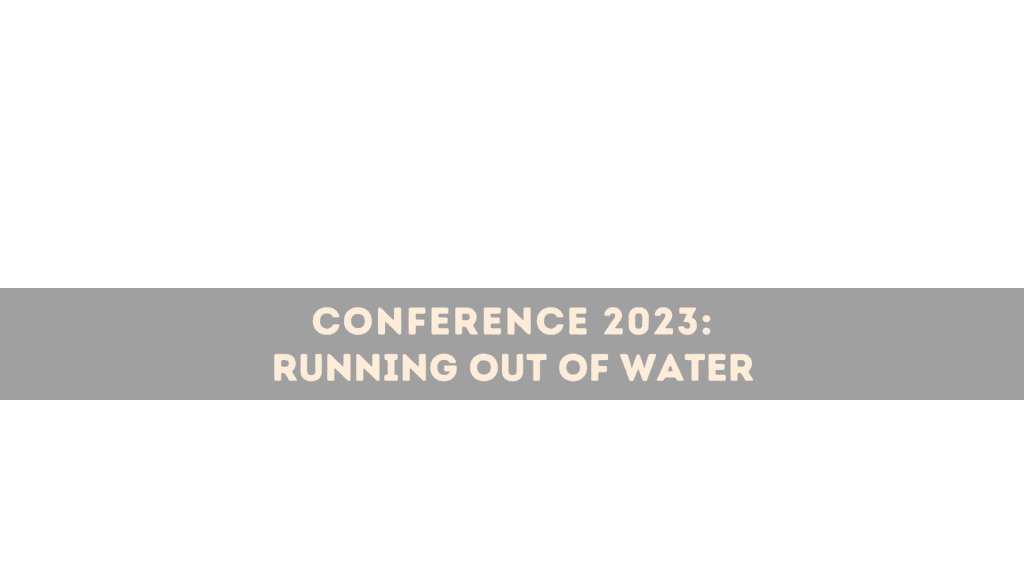 Waterwise 2023 Digital Conference
Waterwise Conference 2023 – Thank You!
We had really positive feedback from the Waterwise Conference 2023 – Running out of water – water efficiency's key role in affordability, growth and resilience. Six sessions ran over a period of three weeks. We were really thrilled with the discussions, and we look forward to working with you all on taking them forward.
Big thanks go to our Gold Sponsor, Arqiva and our Silver Sponsors, Anglian Water and Southern Water, as well as our Session Sponsors. We would also like to thank all the speakers who participated this year making the conference so interesting and thought provoking.
Every year Waterwise hosts the annual UK water efficiency
conference
and we are excited to announce that we'll be running the Waterwise Conference 2023 again in March. This year's title is
Running out of water – water efficiency's key role in affordability, growth and resilience
. As usual, there will be six sessions taking place on Tuesday and Thursday mornings starting on 7th March from 10am-12pm
.
Sessions themes currently include:
Accountability

Affordability
Water security
Influencing behaviour
Sustainable growth
Innovation
Tickets are free for all Waterwise Supporters, students, and government and regulatory stakeholders and links have been sent to them direct – please let us know at info@waterwise.org.uk if you work for a Waterwise Supporter and would like to register and we can connect you with the right person in your company. (If you are a government or regulatory stakeholder, please contact info@waterwise.org.uk for your free space.)
All other delegate tickets are just £150 plus VAT. If you would like to join the Waterwise family and become a Supporter or an Affiliate, please contact info@waterwise.org.uk.
Book your tickets asap before they sell out (like they did last year!) We're looking forward to welcoming you to the 2023 Waterwise Conference!

Some of our confirmed speakers this year include:
Tahira Abdullah, T100 Programme Lead, Southern Water
Suzannah Adey, Senior Product Manager, Kohler Mira
Tom Andrewartha, Customer Strategy & Campaign Delivery Manager, Northumbrian Water Group
Steve Arthur, Director – Water Demand, Skewb & Waterwise Board Member
Emma Ash, Water Policy Manager, Consumer Scotland
Peter Baker, Executive Director – Smart Utilities, Arqiva
Dr Louise Bardsley, Principal Adviser Strategic Solutions – Evaluation and Water Neutrality, Natural England
Emily Bulman, Director, Ofwat
Aaron Burton, Head of Water Efficiency and Demand Management, Defra
Josie Cadwallader-Hughes, Sustainability Director, Thakeham Homes
Joe Cahill, Social Science KTP Associate (Artesia and The University of Manchester)
Jess Cook, Project Development Manager (Water Poverty), National Energy Association
Tania Flasck, Waterwise Chair and ExploreAI Managing Director of Utilities
Caroline Gray Mason, Business Development Director Water, Cenergist
Carolyn Hogg, CEO, Cascade Water Products
Stephanie Hurry, Head of Water Efficiency Engagement, Waterwise
Daniel Johns, Managing Director, Water Resources East
Licypriya Kangujam, 11-Years-Old Climate Activist & Founder
Mike Keil, Senior Director of Policy, CCW
Shuja Khan, CEO, Arqiva
Clement Lapeyre, Head of Customer & User Experience, Advizzo
James Lees, Principal Consultant, WRC
Jarred Lester, Chief Operating Officer, Rainwater Harvesting Ltd
Sarah McMath, Water Efficiency Forum Chair and MOSL CEO
Thomas Munch-Laursen, CEO & Founder, Aquardio
Ben Patyra, Product Manager, Cistermiser
Abu Rashid, Senior Market Design Analyst & EDI Lead, MOSL
Nicci Russell, Managing Director, Waterwise
Prof Anusha Shah, Senior Director, Arcadis
Jean Spencer , National Framework for Water Resources Steering Group Chair
Henry Stewart, Founder & Chief Happiness Officer, Happy
Andrew Tucker, Water Demand Reduction Manager, Thames Water
Tim Wagstaff, Water Efficiency Manager, Northumbrian Water Group
Laura White, Projects and Reseach Manager, Waterwise
We are proud to have Arqiva support the Conference as our Headline sponsor.
As a UK critical national infrastructure provider and leader in critical connectivity, Arqiva is trusted to deliver by the country's biggest utility brands on their journey to a smarter, greener and more efficient future.
Arqiva helps water companies deliver against their asset management plan (AMP) cycles – providing an uninterrupted supply of data and insights to address customer needs, demonstrate success to regulation authorities and accelerate digital transformation.
The company has deployed the largest smart water network in the world and continues to work with leading UK utility companies on their data-driven evolution.
Arqiva is also at the heart of the broadcasting industry, delivering TV and radio services to viewers and listeners across the UK. The company works with leading brands such as the BBC, ITV, Sky, Thames Water and Anglian Water.
Anglian Water - Silver Sponsor
Anglian Water serves the largest, driest water company region in England and Wales, receiving only two-thirds of UK average annual rainfall and has one of the fastest rates of new housing growth. In 2019 they became the largest public interest company in the UK by changing our Articles of Association to formally enshrine the public interest within the constitutional make up of the business.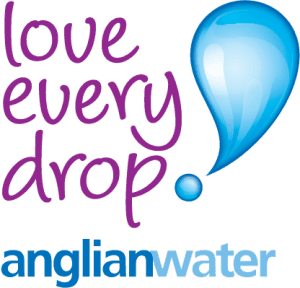 Southern Water - Silver Sponsor
Southern Water supplies drinking water to more than two million customers, and treats and recycles wastewater for more than four million customers across Kent, Sussex, Hampshire and the Isle of Wight. Its vision is to create a resilient water future for customers in the South East.