Campaigns
Waterwise are the UK experts in water-efficiency campaigning. We run multiple UK-wide partnership campaigns every year – such as Water Saving Week – and have also consulted on external campaigns.

Read more about what makes a successful campaign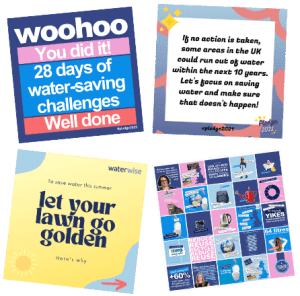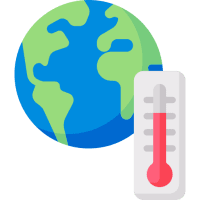 Why is this important?
Most people in the UK are not aware of how the climate emergency impacts our water supply. Through our campaigns, we educate the public and businesses by supplying facts and stats about the current situation and future predictions.
We also provide solutions and propose actions they can take. These range from simple habit changes to implementing innovative tech, which means that our tips are relevant to a vast audience.
Water Saving Week is our flagship campaign and takes place around May every year. Every day of the week has a different theme connected to issues around water and the climate emergency.
The week spreads awareness and helps both businesses and individuals be more water efficient in their daily lives.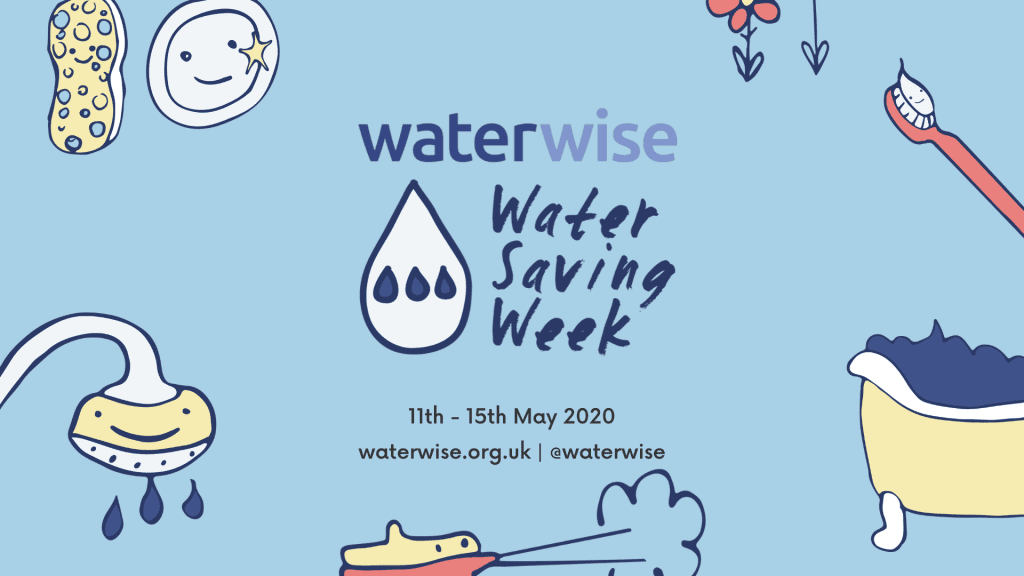 Every day of this campaign the participants received a short email containing water-saving facts and a challenge. These simple challenges ranged from having a meat-free day to timing a shower.
The aim was to provide the audience with easy-to-implement tips, which would help them change their daily habits. Anyone who completed at least 80% of the challenges would have saved 2022 litres of water that month!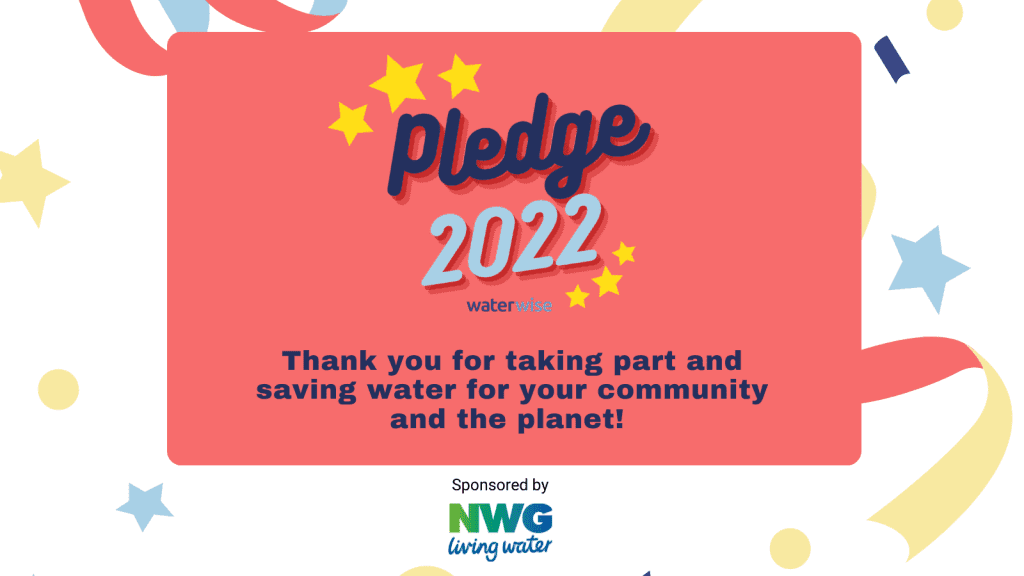 This campaign focused on emphasising just how precious water is as a resource. Giving examples from our everyday lives it highlighted all the things that are only possible because we have access to fresh and clean water.
Water supplies are still taken for granted in the UK, so WMIP aimed to highlight the need to appreciate it more.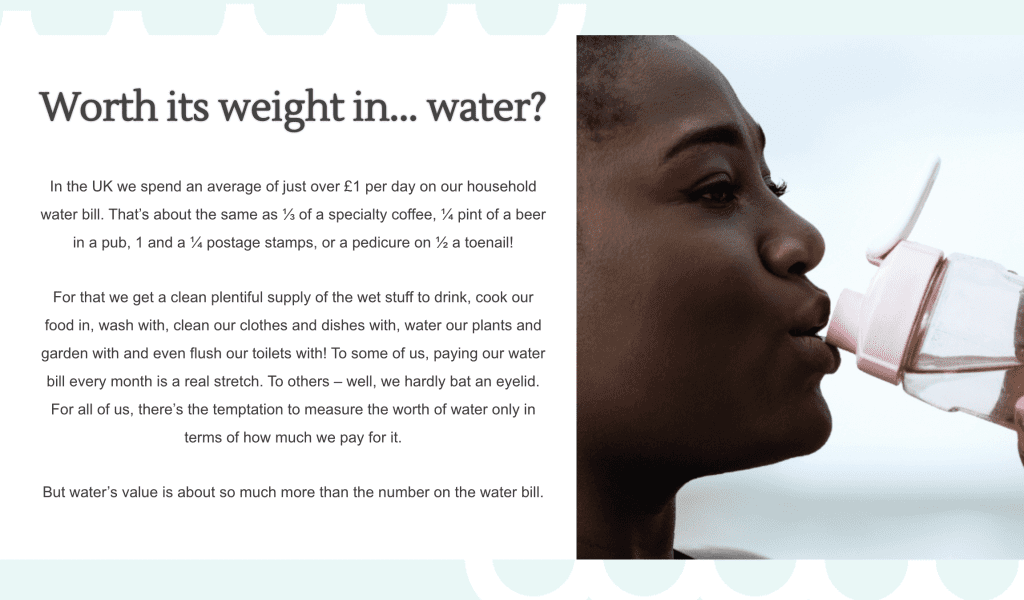 Water's Worth Saving is a national campaign informing the public about the benefits of saving water at home. It provides tips and expert advice on saving water to save money and be more environmentally friendly. On average it reaches 21 million people each summer.