About Waterwise Affiliates
Our Affiliates comprise product manufacturers, service providers and other businesses who are either primarily centred around water efficiency or want to demonstrate and act on their commitment to achieve it. Through various projects, joint research and the Marketplace we are helping individual customers use water wisely and making water efficiency easy.
Whether your organisation naturally focuses on water efficiency and you'd like to promote your solutions to a wider audience or whether you'd like to work towards higher water efficiency within your organisation contact us about becoming a Waterwise Affiliate. Take part in campaigns and events and become a part of our Marketplace platform to demonstrate your commitment to water efficiency and help us drive it across the UK.
Without our Supporters and Affiliates we can't drive water efficiency!
We have published a Case for Support document, which outlines why you should support us, our track record, our plans for the future and how we use funding from Waterwise Supporters and Affiliates. Click on the link below to access it.
We offer Waterwise Affiliate packages tailored to the needs of manufacturers and businesses who value water efficiency. Our Affiliates range from organisations offering water efficiency products and services to large corporates with sustainability programmes.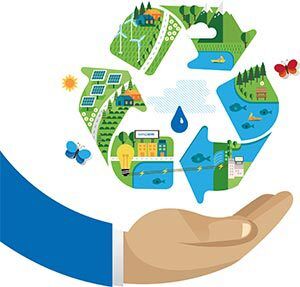 We aim to provide as much value as possible to our Affiliates, so that we can continue our vision that water is used wisely every day, everywhere. We have a close relationship with them and regularly seek their feedback.
Please email stella.lindsey@waterwise.org.uk if you're interested in becoming a Waterwise Affiliate. Stella would be delighted to send you further details.