Press Release – 21st September 2022
Waterwise has today published a new UK-wide water efficiency strategy through to 2030 – setting a vision of 'A UK in which all people, homes and organisations are water-efficient'.
The strategy was launched online today (Wednesday 21 September) following a meeting last week at the London Wetlands Centre where more than 50 organisations joined Waterwise to support the strategy's vision.
Nicci Russell, Managing Director for Waterwise, said: "This summer we've again seen rivers drying up and reservoir levels dropping – if there was ever a time for the UK to focus on water efficiency it's now.
"We need to ensure we have enough water for people, the economy and the environment now and in the future – and this quite simply won't happen unless all of us step up our game on water efficiency. Today we're launching the solution, which we've come up with collectively. This strategy could save at least 1,500 million litres of water every day by 2030 – the equivalent of building 10 new reservoirs across the UK."
Waterwise developed the strategy in its capacity as the independent organisation which leads on ambition for a water-efficient UK. The strategy is itself independent of the UK governments, water sector and other organisations – but was developed through engagement with all parties.
Nicci continued: "We're extremely grateful to the many individuals and organisations who worked with us to help shape the strategy. And we're now really excited about working with you all to transform the UK into a place in which all people, homes and organisations are water-efficient."
Setting out 10 clear strategic objectives through to 2030, Waterwise has outlined the reasons for these, what needs to change, who needs to be involved and how it will track progress.
Daniel Johns, Managing Director of Water Resources East and outgoing Chair of the steering group for the UK Water Efficiency Strategy, said: "Work over the last five years by the steering group has underpinned much of the progress now being made on mandatory water labelling, building regulations, rainwater harvesting and greywater recycling, tackling leaky loos, and pressing for water-neutral new development. With the impacts of climate change being increasingly felt, and a cross-sector statutory water consumption target being set under the Environment Act, achieving the vision for a water-efficient UK has never been more important.
"At a time when both the UK and devolved governments, and water companies, are considering their policy and investment priorities for the years ahead, I encourage everyone to use this strategy to inform your decisions. The publication comes at a pivotal moment as we end a summer period that has seen 2022 recorded by the Met Office as the driest year so far for both the UK and England since 1976."
The strategy's delivery and progress in future will be overseen by a streamlined steering group together with a wider Water Efficiency Forum to be chaired by Sarah McMath, CEO of MOSL (the market operator for the non-household retail market in England).
Sarah said: "There is still much to do, and the responsibility sits squarely with us as individuals, businesses, communities and leaders. The good news is that the consultation for the strategy has demonstrated a great deal of energy and enthusiasm from across the industry to make a difference and drive change.
"I am pleased to be bringing my experience of the non-household water market to the group to help ensure that all customers – both domestic and non-household – are part of developing solutions to secure our water supplies now and into the future and ensure the environment stays at the top of our collective agenda."
The full strategy and details for getting involved are found at waterwise.org.uk/strategy2030.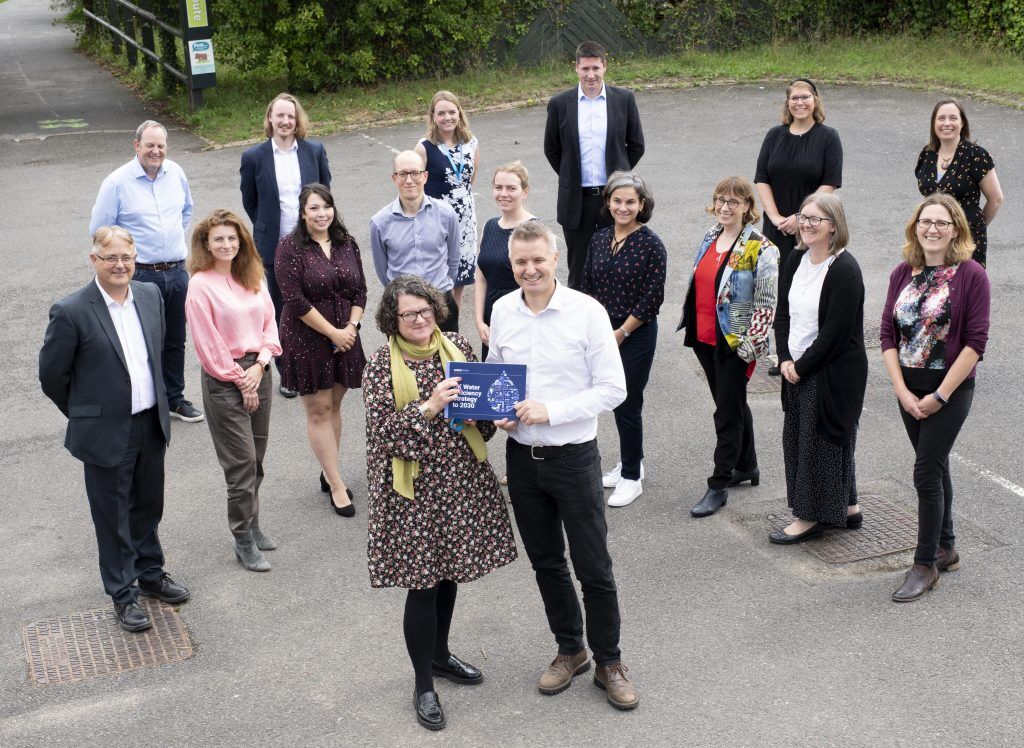 ENDS